---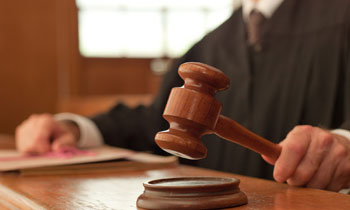 The Attorney General's Department today requested the Colombo Chief Magistrate's Court to hold a case in which Vijitha Wijesuriya, brother of Anika Wijesuriya, had allegedly threatened Shanil Nethicumara.
The case was filed by Nethicumara, accusing Wijesuriya of threatening him.
When the case was taken up for hearing, Senior State Counsel Lakmini Girihagama said they were in the process of filling indictments against Nethicumara in the High Court in connection with the probe into the Central Bank bond scam, where Nethicumara was accused of threatening a witness in the Commission hearing.
She also said the phone records and the mobile phone of Vijitha Wijesuriya had been sent to the Government Analyst and they were awaiting GA's report.
Making submissions, the Counsel requested Chief Magistrate Lal Ranasinghe to hold the investigations into the matter.
The Magistrate said the order regarding the request would be delivered on May 25. (Yoshitha Perera)