---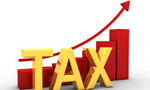 The VAT (Value Added Tax) will not affect essential food commodities, medicinal drugs, water and electricity as requested by President Maithripala Sirisena, Acting Finance Minister Lakshman Yapa Abeywardana said.
Minister Abeywardana addressing the weekly cabinet news briefing today, said Prime Minister Wickremesinghe met President Maitripala Sirisena last morning to discuss amendments to the tax reforms, following the President's comments on Monday at Polonnaruwa that the average public will not be burdened by the VAT increase.
"The government has decided to increase the tax revenue to 20% of the GDP from the current 10% by 2020. There is a huge rise of state expenditure consequent to the increase of public servant's salaries, reduction of price of essential commodities and gas and power by the government. The government's pension bill is also over Rs. 400 billion annually. Therefore, increase of tax for those who can afford it is unavoidable if we are to prevent a major collapse in the economy," Minister Abeywardana stressed.
Sri Lanka's traditional exports like tea, coconut and rubber has dropped due to economic and political turmoil in Russia, EU and the Middle East.
He said the VAT has been increased from 11% to 15% by May 2nd, this year but it will not be imposed on locally produced fruits, vegetables, fresh milk, drugs etc. Telecommunication services (land phones and hand phones) will also come under VAT.
Retail and wholesale trade will also be subjected to VAT while the ceiling for registration for VAT has been determined at Rs. 3 million for a quarter, Minister Abeywardana said.
All services provided by private hospitals and nursing homes will also come under VAT but not on drugs purchased from a private pharmacy or at Osu-Sala.
Minister Abeywardana said there will be a reduction in subsidies provided by the government and said that in real terms only 15,000 out of 77,000 taxable and 35,000 registered persons pay VAT now.
The government targets to bring down the budget deficit to 3.5% by 2017 from 5.9% in 2015.
The IMF has proposed a restructuring programme an a sound management for loss making state enterprises such as Sri Lankan and SLTB and the government was working on it. The World Bank and the Asian Development would start negotiating with Sri Lanka after the first tranche of 1.5 billion was released by the IMF within the next few weeks. (Sandun Jayasekera)
Video by Amantha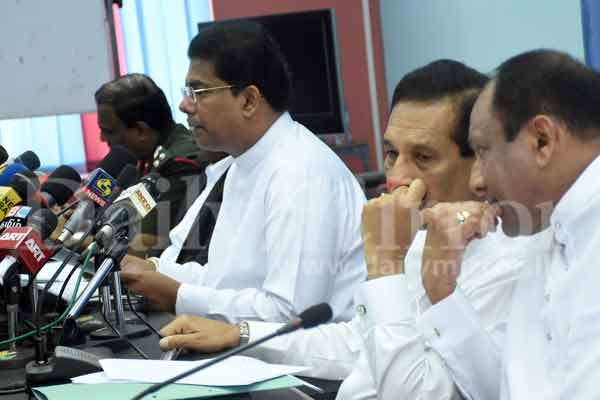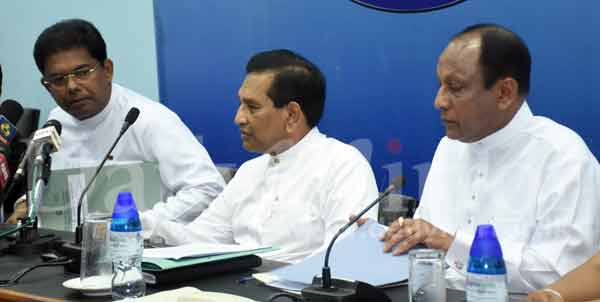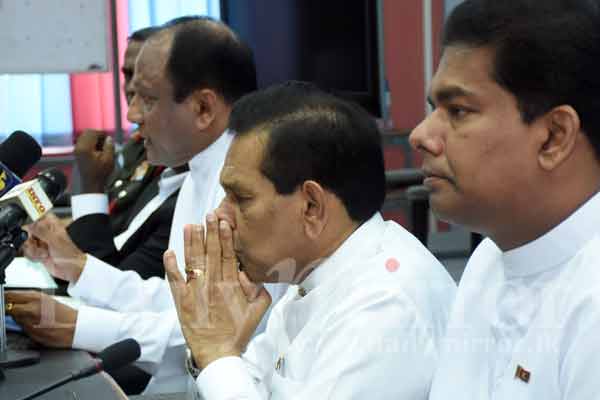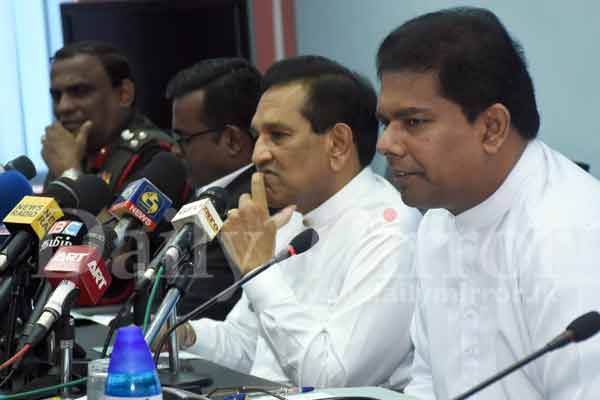 Pix by Kushan Pathiraja