---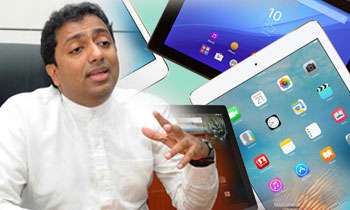 Advanced Level students and teachers would be given Tablet PCs (Tabs) during this year, Education Minister Akila Viraj Kariyawasam said yesterday.
He said, students will be able to seek knowledge with the help of the Tabs, at any time from anywhere through the internet even if teachers were not available.
"A/L students can utilise the internet to follow any lectures given by experts", the Minister said.
The Minister also said he had advised the Commissioner of Examinations to find out the ways to provide relevant syllabus and study materials to the students so that it would be supportive to face their examinations.
The Minister has instructed the Commissioner to make necessary arrangements to include the contents of text book and course materials into the tabs so the teachers and students are no need to refer the syllabus and text books. (Chaturanga Samarawickrama)