---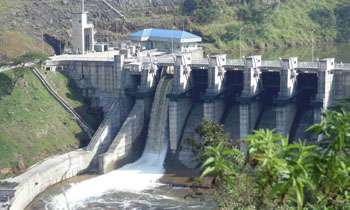 Spill gates of Ihala Kotmale, Castlereagh, Mausakelle, Laxapana, Norton Bridge, Polgolla and Canyon Reservoirs were opened after they reached spill level due to heavy rains experienced in the catchment areas, the Disaster Management Centre (DMC) said.
DMC deputy director Pradeep Kodippili said water level in Kelani River has reached flood level at Kithulgala and Mahaweli River in Hatton.
He requested people living in downstream to be vigilant.