---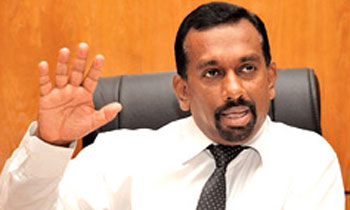 SLFP MP Mahindananda Aluthgamage, who was sacked from his post of party organiser for Nawalapitiya, said today they would set up a broad alliance against the government and pointed out that even the JVP could join them.
He said they would focus on defeating the yahapalanaya government by contesting the upcoming local government elections from this alliance.
"We have still not decided about the name and the symbol of the new alliance but we will definitively form one. We will contest the upcoming elections from this alliance which will be backed by the joint opposition. We invite all parties and groups including the JVP to join us and defeat this government," he told Daily Mirror.
The MP said seven SLFP organisers, who were senior politicians with a large voter base, were removed by the party leadership for not joining the UNP-SLFP 'yahapalana' government and highlighted the fact that the SLFP was not given a mandate to form a government with the UNP.
"We are the ones who follow the real SLFP policies and values today. I have been replaced with a former UNP activist for Nawalapitiya. The SLFP has no future anymore," he said. (Lahiru Pothmulla)