---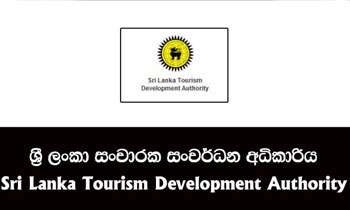 The Sri Lanka Tourism Development Authority (SLTDA) today said that it would launch a mobile registration campaign to register hoteliers in Mirissa this week.
The SLTDA said the registration will be done according to the provisions of the SLTDA Act and said a team of SLTDA officials would visit the hoteliers.
A spokesman from the SLTDA told Daily Mirror that for those who failed to meet standards of regulatory process due to justifiable reasons, temporary registration can be obtained.
He said the SLTDA would collect the hoteliers data and create a data base and immediate license would be given for those who posses a valid trade license with clear financial statements.
Meanwhile, the SLTDA said it would seek legal advises from the Attorney General's Department regarding the hoteliers who are unable to fulfill the SLTDA requirements.
The SLTDA said it would individually attend to those cases and review their facilities before registering them with the authority.
The SLTDA strictly implemented and enforced the regulations over the hoteliers after a group of Dutch tourists were assaulted in Mirissa on April 8.
Minister of Tourism Development and Christian Religious Affairs John Amaratunga raised concerns of the tourists security and instructed the officials to regulate the registration process of the hoteliers in Mirissa following the tragic incident. (Thilanka Kanakarathna)