---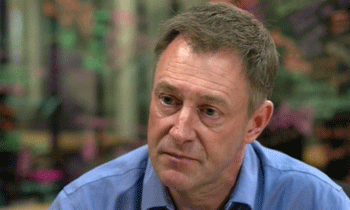 Countries at the UN Human Rights Council should press Sri Lanka for a time-bound action plan on reforms during its third Universal Periodic Review, which began yesterday, the Human Rights Watch (HRW) said.
In a statement, it said successive Sri Lankan governments, including under President Maithripala Sirisena, have failed to ensure accountability for serious rights violations and other important commitments.
"The Sirisena government made key pledges at the Human Rights Council in October 2015 to ensure justice, accountability, and security sector reform. The failure of the government to fulfill most of these promises has brought its commitment to reform into question and dashed hopes of victims and affected communities," HRW Geneva director John Fisher said.
The statement said the Sri Lankan government has taken several positive steps since the last review in 2012.
"Human rights activists and journalists do not fear arrest for expressing their views and criticism. Allegations of arbitrary arrests and enforced disappearances against the Tamil minority have dropped considerably. In May 2016, the government ratified the International Convention for the Protection of All Persons from Enforced Disappearance. Since 2015, Sri Lanka has invited several UN and other international experts to provide recommendations.
However, a number of urgent human rights issues are pending, many arising from the 2015 council resolution that promised to create four transitional justice mechanisms to address abuses linked to the three-decade conflict that ended in 2009. Thus far, the government has only established the Office of Missing Persons, but even there has procrastinated.

The government's budget outline for fiscal year 2018 contains no reference or allocation for the remaining three mechanisms. Other resolution undertakings, such as security sector reform and land reform, remain largely unfulfilled. In particular, the draconian Prevention of Terrorism Act (PTA) has not yet been repealed; although the government claims it has not enforced the act for the last six months, many PTA suspects remain in prison and those finally released after years of detention without charge have not received redress. Protests across the country in recent months have demanded reform and justice including for PTA detainees.
During the review, governments should also raise concerns about women's rights and protections around sexual orientation and gender identity. Sri Lanka has discriminatory marriage and divorce laws that unfairly impact women from minority backgrounds. Laws that criminalize homosexual conduct remain in effect and are regularly used by the authorities to jail, bribe, and abuse men and women," it said.
"Sri Lanka is in danger of not just standing still on rights, but backtracking on essential reforms. UN members need to look beyond the increasingly hollow promises of reform, and insist that the government present an action plan and timeline for honoring its commitments," Fisher said.