---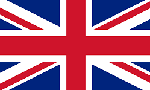 Sri Lanka's human rights situation continued to improve during the first half of this year with reconciliation efforts made by the administration but challenges still remain, according to a UK government report.
"The past 6 months have seen an improved environment for civil society and human rights defenders. Challenges remain particularly in the north and the east," the British Foreign Offices Human Rights Priority Country Update report has said.
"The government announced further land releases in January and June and there have been signs the military have started to disengage from civilian life," it noted.
The UK commended as positive steps the passing of the Right to Information Bill, the progress made in high profile cases of murder and disappearances, the ratification of international convention to protect people from enforced disappearances, declaration endorsing commitment to end sexual violence in conflict and hosting the visits by UN Rapporteurs on torture and independence of judiciary.
The report states that the new Constitution making process was a good opportunity for Sri Lanka to introduce improved human rights protections.
"The UK continued to urge Sri Lanka to repeal the Prevention of Terrorism Act and replace it with legislation that meets international standards," the report said.
Reconciliation countries have been on in the country since the end of the civil war in 2009.
According to the UN figures, up to 40,000 Tamil civilians were killed by security forces during the previous Mahinda Rajapaksas regime that brought an end to the nearly three decades-long war with the defeat of the LTTE in 2009. (PTI)