---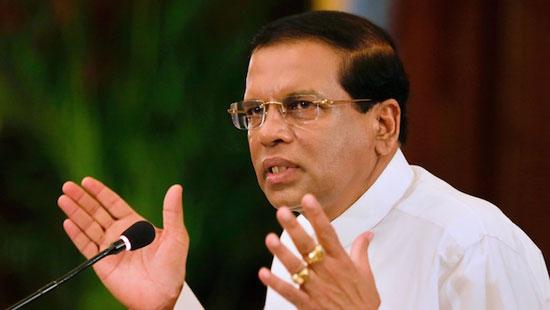 Dividends of the government's battle against drugs and narcotics can be enjoyed by the middle of this year, President Maithripala Sirisena said.
He said this when addressing the Southern Province Action Committee of the Gramashakthi People's Movement held at the Hambantota Administrative Complex on Thursday.
"The drug menace should be considered a national disaster and the Gramashakthi People's Movement was meant to build a strong nation which is free from these evils," the President said and added that the government would intervene to save poverty stricken people trapped in debt.
The progress of the Grramashakthi people's movement and the destruction of crops by wild animals, the haphazard dumping of garbage and other issues faced by the people of the province were also discussed at the meeting.
Meanwhile the Sulthanagoda village unit of the Southern Province Grama shakthi people's movement and a Japanese company signed an agreement about buying the fruits and vegetables produced by the Gramashakthi society.
Housing Constructions and Cultural Affairs Minister Sajith Premadasa, Chamal Rajapaksa, Mahinda Amaraweera, Deleep Wedaarachchi, Southern Province Chief Minister Shan Wjieylal De Silva, and public representatives of the province, secretaries of districts of Galle, Matara, Hambantota, provincial secretaries and public officers, and other representatives of the Gramashakthi People's Movement were present at this meeting. (Sandun A Jayasekera)