---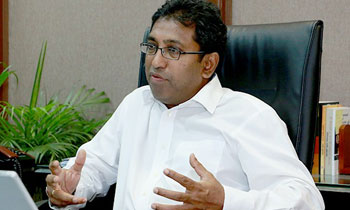 The allegations levelled by the GMOA against the Presidential Committee on SAITM were factually incorrect, Committee Head, Deputy Minister Dr. Harsha De Silva said yesterday.
Dr. De Silva said no one could allege the committee of undermining the authority of the Sri Lanka Medical Council (SLMC) or reducing its power, when the committee was yet to present the final report to the President.
"We would submit the report to the President. I invite those who level such allegations not to attempt to prepare horoscopes for a baby, who is not yet born," he told the Daily Mirror.
The Committee is expected to hand over its report to the President this afternoon.
When asked about the allegation that the Committee was attempting to set up one Accreditation Council (AC) undermining the authority of the SLMC, Dr. De Silva said discussions on the AC had been ongoing for the last 14 years and it was not something new.
"The claim that there are attempts to reduce SLMC powers is factually incorrect. In fact, the AC will enhance the authority of the SLMC and empower it," he said.
The Deputy Minister said he was positive that that the Committee might come up with an equitable solution acceptable to all stakeholders over the SAITM issue.
He said they have had lengthy and detailed discussions with all stakeholders of the issue including the SLMC, parents of the medical students, who are boycotting lectures and Government's institutions such as the Attorney General's Department. (Lahiru Pothmulla)