---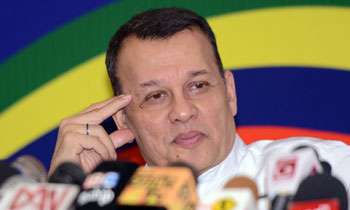 While stressing that President Maithripala Sirisena had no hand in the unsuccessful No Confidence Motion against Prime Minister Ranil Wickremesinghe, Ports and Shipping Minister Mahinda Samarasinghe added that the 16 SLFP members in the government voted for the motion on their own volition.
He stressed that President Sirisena had never instructed to vote in favour of the motion, against it or abstain from voting in Parliament. What he told the SLFP Parliamentary group was to take an independent decision on how to vote and it must be a collective decision by all because he did not expect a division in the party on this issue.
Addressing the media at the SLFP head office today, Minister Samarasinghe said the No Faith Motion was entirely a scheme of the joint opposition and it was never presented to the SLFP Central Committee or to the SLFP Parliamentary Group and as such President Sirisena did not instruct the SLFP Parliamentary group at any time either to vote for, against or abstain.
President Sirisena's concerns were the welfare of the country, people and the Yahapalana Government. He convened the SLFP Parliamentary group on Tuesday (13) and clearly told them that whoever won the No Faith Motion he was the Head of State, head of the government and leader of the SLFP. Therefore, he had to safeguard and ensure the interests of the country, the nation, the people and the SLFP. He would continue to rule the country as usual from the 5th and beyond, Minister Samarasinghe said.
"If any one claims that President Sirisena was involved in the drafting, collecting signatures or presenting the No Faith Motion in Parliament, we reject it," he said.
The real motive behind the No Faith Motion was to divide the SLFP and weaken and desolate him. The target is not the Prime Minister as they claimed, Minister Samarasinghe said.
Minister Samarasinghe said the No Confidence Motion was a total flop and it had now boomeranged on those who brought it. Even two out of four government benchers who signed the motion did not support it on Wednesday night.
Asked as to what would be the position of the SLFP ministers who voted in favour of the motion, Minister Samarasinghe said President Sirisena and Prime Minister Wickremsinghe would decide on their fate and added those who did not vote for the motion (abstained) will not have any problem to remain in the 'Yahapalana Government'.(Sandun A Jayasekera)
Video by Buddhi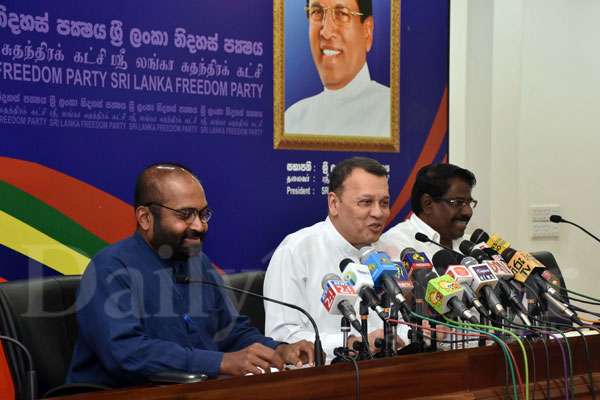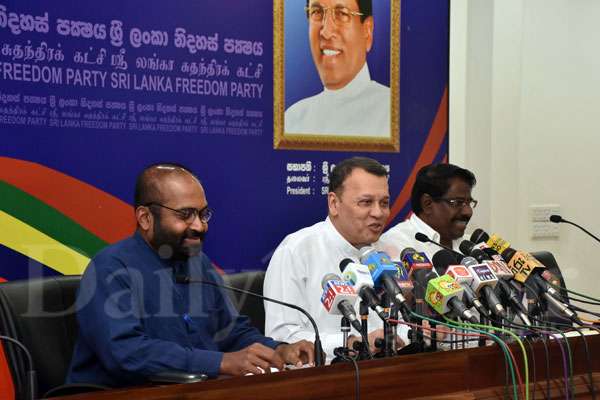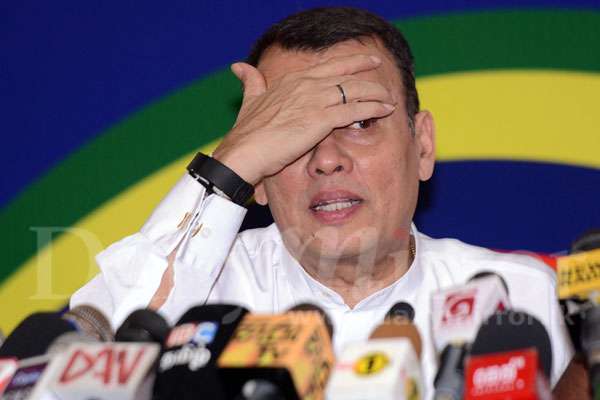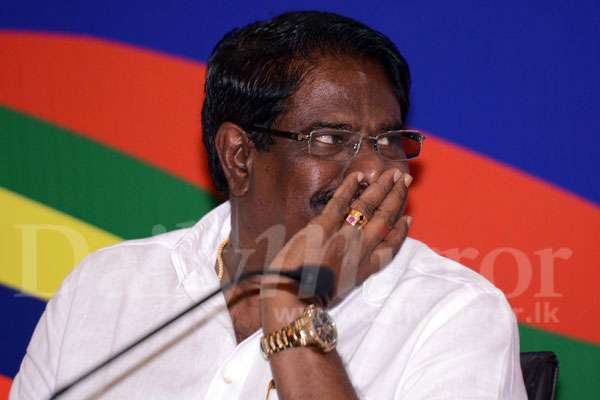 Pics by Pradep Pathirana