---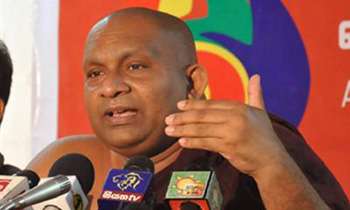 Ven. Dambara Amila Thera responding to reports of him receiving an allowance from the Litro Gas Company said that he requested for the allowance for his Corporate Social Responsibility (CSR) projects.
It was revealed at the Special High Court last week that the prelate was receiving a monthly allowance of Rs.95,000 from the Litro Gas Company.
The Thera said he had made a request to the company asking for their sponsorship for CSR projects.
"Accordingly, the board of directors of Litro Gas has approved my request. I'm engaged in a number of CSR projects such as distributing stationary among students and lecturers and I am also engaged in archaeological activities. My salary as a university lecturer is not enough for all these activities. That's why I asked for their sponsorship. I have sent reports of my projects to them. If anyone thinks I have done something illegal, they can go to courts," he said.