---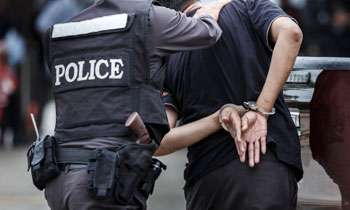 A 43-year-old Sri Lankan man had been arrested today on suspicion of stealing a taxi and reckless driving resulting in injury by crashing into a car as he fled from police, Japanese Police said.
According to police, the incident occurred at 2:30 a.m. on Sunday, Fuji TV reported. Police said the suspect, who was drunk when apprehended, got into the taxi and drove away after the driver had left the vehicle.
A police car pursued him along a national highway. The taxi then veered across the center line and drove on the wrong side of the road for approximately two kilometers, before colliding with a small car waiting for the traffic signal at an intersection. The two passengers in the car sustained minor injuries.
Video footage taken by a drive recorder from a nearby vehicle showed the collision. (Japan Today)