---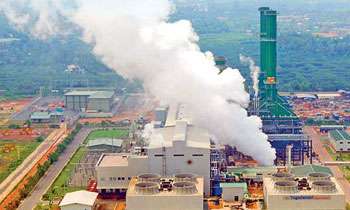 Lakdhanavi Ltd, a local power company, objects to fresh moves by the Power and Energy Ministry to award the contract to a Chinese company for the execution of 300-megawatt LNG power plant in Kerawalapitiya despite it being a higher bidder, it is learnt.
According to sources, the cabinet paper is to be presented today. Earlier, the company objected to the same decision taken by the previous Cabinet that was in operation prior to the political change that took place on October 26, 2018. It said the country would have lost Rs.50 billion if the contract were awarded to a higher bidder.
It said the same attempt had been revived after the appointment of the new Cabinet. Lakdhanavi LTD has reportedly written to Power and Energy Minister Ravi Karunanayake in this regard. The company has brought to his notice that Technical Evaluation Committee (TEC) and Standing Cabinet Appointed Negotiation Committee (SCAPC) recommended it to be awarded to it as the lowest bidder.
The company says the country will lose Rs.90 billion if the contract is given to this company today as the rupee value has further depreciated to Rs.180 today.
Referring to a move to award another project to Lakdhanavi, the company says that it does not want any such project being offered to it outside the due procedure.
The tariff of the Chinese consortium, at today's exchange rate will be close to Rs.17 while Lakdhanavi's will be Rs. 15.50.