---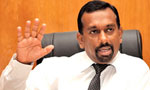 The joint opposition yesterday lodged a complaint against Finance Minster Ravi Karunanayake at the Bribery Commission over three cases of financial misappropriation during the 'Yahapalana' government.
Addressing a media briefing, joint opposition MP Mahindananda Aluthgamage said they have gathered documents regarding twelve different cases amounting to Rs. 10 billion against Minister Karunanayake and added that they were lodging only three complaints as of now.
"Former president Mahinda Rajapaksa has assigned a group from joint opposition MPs to investigate on the financial misappropriations which took place during the 'Yahapalana' regime," MP Aluthgamage said.
He said they would release step by step the rest of the 'Yahapalana' ministers who were engaged in financial misappropriations under the "'Top Ten' – 'Yahapalana' Mega Thieves" investigations made by them.
Meanwhile, addressing the media briefing, joint opposition MP Ramesh Pathirana said Minister Karunanayake had caused the State a loss of Rs. 10 billion by releasing 800 Prado vehicles and 700 Benz vehicles from the Sri Lanka Customs.
"Minister Karunanayake has released these vehicles just paying Rs. 1.6 million per one vehicle which was needed to pay Rs. 8 million per one," he added.
He said Minister Karunanayake had also engaged in a large scale financial misappropriation in connection to two private companies, Global Park Company where his daughter was currently acting as the director and a Singaporean Company.
The joint opposition previously lodged a complaint against Prime Minister Ranil Wickremesinghe over financial misappropriations worth Rs. 15 billion in connection to the Central Bank bond scam. (Kalathma Jayawardhane)
Video by Buddhi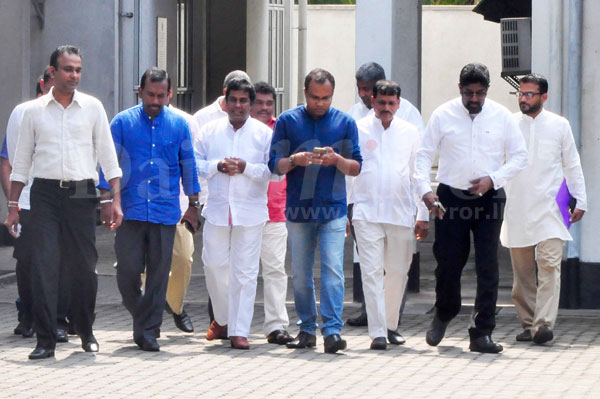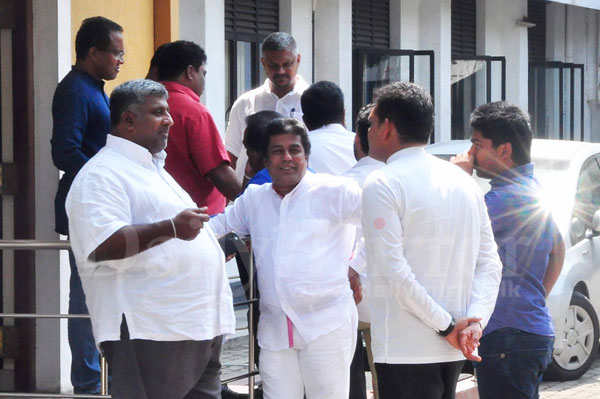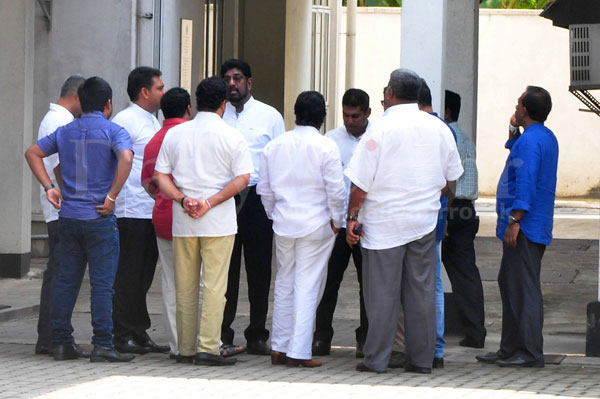 (Pix by Ishan Sanjeewa)