---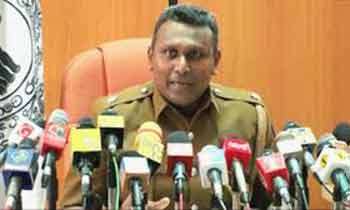 Police Spokesman SP Ruwan Gunasekara said the Inspector General of Police (IGP) has the legal authority to suspend any police officer who was charged for criminal offences, without prior approval from the National Police Commission (NPC).
Recent reports questioned the move of the IGP to suspend the duties of Ampara-Kalmunai Division Superintendent of Police (SP) Priyadarshana Herath due to the requirement of NPC's approval with regard to the appointments, transfers and suspensions of officers above the rank of OICs.
Responding to this, the spokesman said the SP was suspended after an indictment was served against him under the Torture Act on May 22 at the Anuradhapura Magistrate's Court, in connection with an incident in 2009, in which the SP had allegedly assaulted a suspect in remand custody.
He said SP Herath was suspended in connection with another offence in in 2017 and reinstated by the NPC last month following an appeal.
"According to the 27/10 clause of the 48 paragraph/ section II of the Establishment Code, if a court case was filed against an officer in connection with a criminal offence, the service of the official could be suspended immediately. Also, based on the 31/1 clause of the Establishment Code, the Department Head has the authority to suspend the officer under 'Covering Approval'," he said.
The spokesman said the Easter Province Senior DIG had informed the IGP that the indictment has been served against SP Herath and on Saturday (June 2) the IGP has suspended the service of the SP under Covering Approval.
"A letter has been sent to the NPC on Monday (June 4) informing the decision and SP Herath was suspended according to the legal procedure," he said. (Darshana Sanjeewa)