---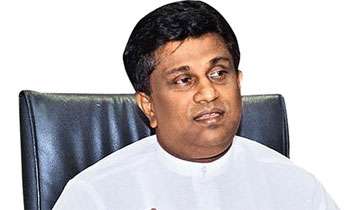 State Minister Ajith P Perera yesterday said he had used his own funds and funds borrowed from his family members for the election campaign and had not accepted any funds from Perpetual Treasuries Chief Arjun Aloysius or from anyone else.
"Politicians carry out their campaigns using funds they get from various sources. However one cannot justify some of the methods used to generate funds. At the same time one cannot say that the habit of generating funds for campaigns through such means is correct all the time," the state minister admitted.
State Minister Perera said he had not accepted any money from anyone. "I barely know Aloysius and have not met or spoken to him," he said. Asked whether he is prepared to provide an affidavit to this effect, he said it is not necessary as one's conscience is much more important. "Is anyone required by law to submit affidavits saying he or she is not involved in any crime?" he questioned the media.
Further, he said persons have been charged with greater crimes that this is accusing others of accepting cheques from Aloysius. "Some persons who have several court cases pending against them are accusing others of accepting cheques from Aloysius," he charged. (Yohan Perera)