---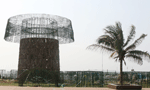 The ongoing construction of the world's tallest artificial Christmas Tree at the Galle Face Green had been halted today, the convener of the Prime Mover Driver's Union attached to the Ports Authority and Social Welfare Committee Mangala. P. Gunasekera said.
He told a news conference at the Ports Authority that the construction of the world's tallest Christmas Tree was halted following a request by the Colombo Archbishop, Malcolm Cardinal Ranjith, yesterday.
The Cardinal said the construction of a Christmas Tree on Galle Face was a sheer waste of money, and those responsible for this work should be asked to use the funds to construct houses for poor people or provide scholarships to poor children.
"The Ports Authority has no connection with the construction of the Christmas Tree and it has not funded for the construction," Mr. Gunasekera said.
The construction of the 315 feet Christmas Tree was started three months before with the intention of making a Guinness World Record.
The estimated cost for the Christmas Tree was Rs.12 million and about Rs.6 million had already been spent for the construction.
All the funds had been received as material donations from private companies, Mr. Gunasekera said. (Chaturanga Pradeep)
Video by Biddhi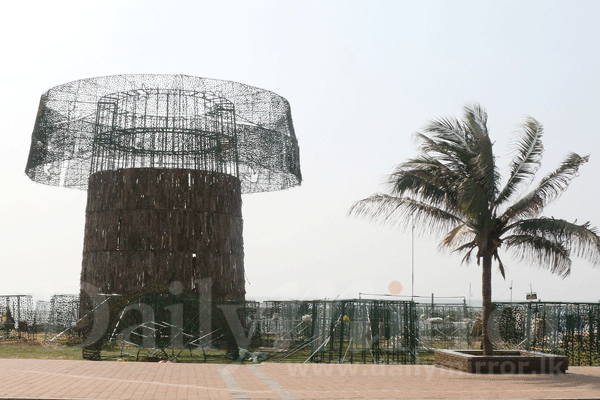 Pic by Lahiru Harshana