---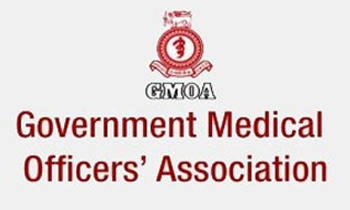 The Government Medical Officers' Association (GMOA) said today it would meet the trade unions that supported it to take a definitive decision on further action needed to be taken on the SAITM issue.
GMOA Assistant Secretary Haritha Aluthge told a news conference that they had warned the government that further trade union action would be resorted to if this matter was not resolved.
"We are continuing to urged the government to solve this issue through discussion if it did not want to risk the lives of innocent patients and the quality of healthcare services," he said.
Meanwhile, the GMOA condemned the firing of teargas and the use of water cannons to disperse university students and parents during their protest on Wednesday.
Dr. Aluthge said such moves would force the unions to resort to an all out trade union action in future.
GMOA media spokesman Samantha Ananda said the government was aiming to safeguard SAITM by sabotaging anti-SAITM action.(Kalathma Jayawardhane)