---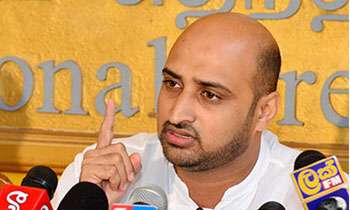 The prices of essential goods would also increase to the decision by the government to increase fuel prices, the National Freedom Front (NFF) warned.
The government on Thursday (10) announced that the prices of Petrol, Diesel and Kerosene would be increased by Rs. 20, Rs. 14 and Rs. 57 respectively with effect from midnight.
NFF Propaganda Secretary, Muhammad Muzammil said the price of essential goods would go up as result. "In recent times, the "Yahapalana" government has increased the prices of goods such as rice, coconuts and gas. As a result the price of foodstuff such as tea, hoppers and even the poor man's packet of rice would go up," he said.
"Although both the President and Prime Minister promised that they would not burden the people by increasing the prices of essential goods and services, the opposite has happened," Muzammil added. (Sheain Fernandopulle)