---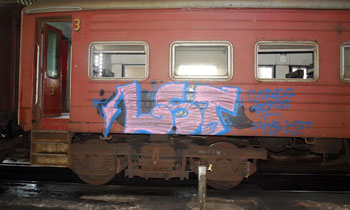 A French couple who had been taken into custody by the Police for allegedly drawing pictures on the railway compartments was produced before the Galle Chief Magistrate on Saturday and was remanded till tomorrow.
The Police told court that the suspects, Gousset Gaeten and Leal De Sousa had caused a damage of Rs.64, 440 to the Railways Department.
The suspects, who entered the Galle Railway Station without permission on Friday evening have allegedly drawn pictures in a passenger compartment, when the Railway Security Service Officers arrested them.
Chief Security Officer of the Galle Railway Station Lesley Ananda in his complaint to the Police had stated that the pictures drawn in indelible paint could not be removed and that the interior of the entire compartment should be repainted. (D.G.Sughapala)