---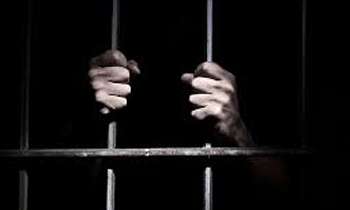 A court in Ramanathapuram, Tamil Nadu on Saturday sentenced four supporters of the banned Liberation Tigers of Tamil Eelam (LTTE) to varied jail terms for procuring weapons and trying to smuggle them to Sri Lanka.
District court judge A Kayalvizhi awarded the jail term to Krishna Kumar, Subhashkaran, Rajendran and Sasikumar.
While Krishna Kumar and Subhashkaran were each sentenced to 10 years imprisonment, Rajendran and Sasikumar got three years and six months jail terms respectively.
The two were fined Rs 4,000 and Rs 1,000.
All the four, arrested near Rameswaram in 2014, had landed on Indian shores earlier, the prosecution said.
They were accused of getting cyanide capsules and Global Positioning Systems (GPS) meant to be supplied to LTTE in the island nation and help revive the organisation.(PTI)