---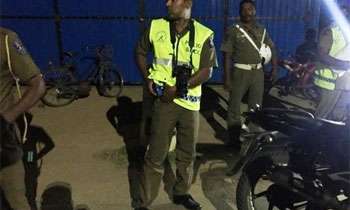 Five suspects were arrested by the police in connection with a sword attack incident at Mallakam Junction in Tellippalai, Jaffna last night.
Police Spokesman SP Ruwan Gunasekara said a 33-year-old man was killed after police opened fire at a group who attempted to assault two policemen with swords.
He said the two policemen of the Chunnakam Police Station who were on their way to attend a police duty at Telippalai area had noticed a clash between two groups who were attacking each other with swords and clubs.
"The policemen tried to intervene and disperse the clashing groups after they found that one of the individuals was attempting to assault another with a sword. At that moment some of the clashing individuals had tried to attack the policemen with swords prompting the policemen to open fire at them. 33-year-old man, a resident of Mallakam died in the shooting," the spokesman said.
SP Gunasekara said two men who were injured in the clash were admitted to the Telippalai Hospital.
He said the two injured men and another three suspects were arrested in connection with the clash. A motorcycle which was damaged in the clash was also taken into police custody.
Police and STF personnel had been deployed in the area following the incident.(Darshana Sanjeewa)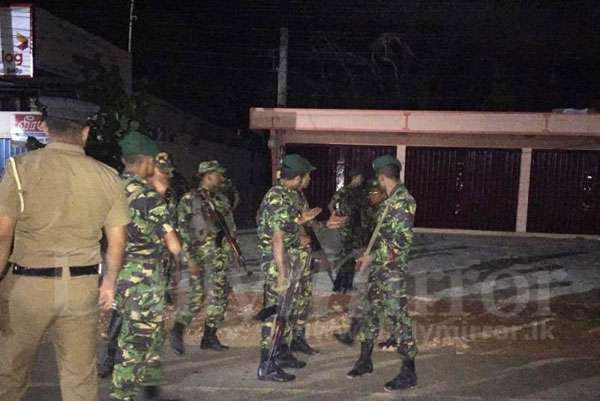 Pics by Romesh Madushanka