---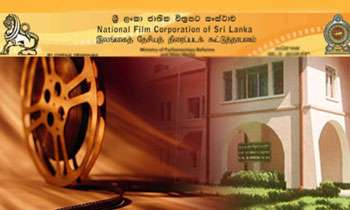 The distribution of local films, which was handled by four private companies, would come under the purview of the National Film Corporation with effect from today, National Film Corporation Chairman Sithendra Senaratne said.
"Earlier the distribution of films was handled by the five agents, including the National Film Corporation, and four private companies," he said.
The final decision was taken by the board and also by the Ministry to take over the distribution of film distribution to the Corporation with immediate effect.
"President Maithripala Sirisena appointed a committee to look into the problems of the cinema sector and to identify issues and to recommend suitable remedies.
"45 experts who involve in the entire cinema sector worked on the report and it was submitted to the President recently," he said.
"The President had directed to take necessary actions based on the recommendations made in the report.
"The line Ministries were also working on it. Several discussions were held at the previous Public Administration and Management Ministry.
"Series of meetings with all the stakeholders in the entire cinema sector and with the new line Ministry, the Higher Education and Cultural Affairs to take necessary remedies based on the recommendation," Senaratne said.
"We had a meeting with film directors, producers, cinema owners and the associations of exhibitors. All of them were insisting. It was very hard to say that certain distribution companies were not doing their job properly and as a result, they have been penalised," he said.
"Also, categorically said that they are not working with the distribution companies and they wanted the Corporation to exercise its strike based on 1971 film Corporation Act and to take over the film distribution and to have a fare system, which can safeguard the interest of the producers, directors and the cinema halls," he said.
During the press briefing held yesterday at the Corporation, we had informed all the distribution companies about our decision. The Corporation will take necessary steps to implement a new system on local film distribution. (Chaturanga Samarawickrama)