---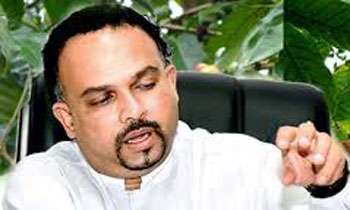 Tea estate workers would get an additional Rs. 50 to the current daily wage of Rs. 750 as a budgetary allocation from the government for one year, Plantation Industries Minister Navin Dissanayake said today.
"This is the outcome of a discussion I had last morning with Prime Minister Ranil Wickremesinghe and senior officials of the Prime Minister's Office," Minister Dissanayake added.
He told a news conference at the Sri Lanka Tea Board auditorium today that the extra Rs. 50 would be paid outside the collective agreement reached on January 27 to increase the daily wage to Rs.750.
"The Tea Board will foot the bill of Rs. 1.2 billion to pay Rs. 50 per day for tea plantation workers for one year and we expect the treasury will reimburse it to the board as it will come as a budget proposal. The payment will be started from the effective day of the budget 2019," Minister Dissanayake said.
He said that although there were repeated demands to pay Rs. 1,000 a day for tea plantation workers, the management of plantation companies flatly refused it saying that they couldn't afford it considering the production cost and other overheads of the tea industry.
The wages are decided by the collective agreement signed biannually between the Ministry of Labour and Trade Union Relations, plantation companies and trade unions representing tea plantation workers. He added, therefore, he could not propose to the government to increase salaries.
The decision to increase the salary by Rs. 50 per day was taken by listening to their demand for Rs. 1,000 per day and also on the representation made by Upcountry New Villages, Estate Infrastructure and Community Development Minister Palany Digambaram and trade unions who did not take part in the discussions that increased the salary to Rs. 750 in late January. (Sandun A Jayasekera)
Video by Amantha