---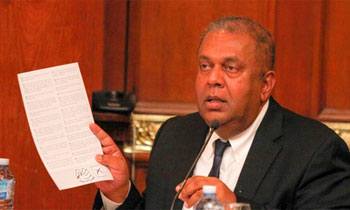 The Cabinet Committee on Economic Management (CCEM) headed by Prime Minister Ranil Wickremesinghe was not abolished but postponed for only two weeks, Finance Minister Mangala Samaraweera said.
He made the remark at a news conference held at the Finance Ministry yesterday.
"We did not submit our observations to the cabinet paper. Policy based decisions will be taken from the economic council appointed by the President. The decision to continue the CCEM would be taken following the cabinet meeting," the Minister said.
While condemning the media reports regarding the Inland Revenue Act (IRA) which effective from April 1, Minister Samaraweera said they were all misleading.
Minister said that according to media reports interest to be subject to the income of all parties including foreign workers, senior citizens while sale of vehicles subject to a capital Gain Tax (CGT) of ten percent of the selling price, was totally baseless.
Minister explained that the income generated from the serviced rendered to persons outside the country by local individuals was exempted up to Rs.15 million per annum.
"There was a proposal to impose tax over foreign workers and on Senior citizens when the time we have this Act. Our government decided to not to collect tax from them, but to impose a tax on the interest which is Rs.1.5 million per year or more than that, those individuals will get a tax With Holding Tax (WHT). This tax is not imposed for the individuals' savings but on the interest. To gain more than Rs.1.5 million per year an individual's should hold a apposite of a minimum of Rs. 20million in his account. It is a question to have the number of pensioners who has Rs.1.5 million in their accounts," Minister said.
Our main ambition was to increase the tax revenue to 40 percent from 18 percent bu 2020.
While speaking to the media State Minister of Finance Eran Wickramarathne said, most of the politicians in the previous regime used to steal money continuously by granting investment concessions procedure by looking at the investors' faces and the nature of their businesses, .
Though those politicians were not proven guilty for sentence to prisons they used to steal by using that method and still the investigations are underway to prove their guilty, he said.
"When granting concessions, the ministers used to have early discussions by calling the investors or the businessmen to isolate rooms, he said.
The Inland Revenue Act (IRA) which effective from April 1, had given a 150 per cent Capital Investment Concessions for the investors for more than 100 million dollars.
Speaking to the media at the Ministry he said whoever the investor and according to the amount of the invest this Investment Concessions would be applicable.
Following the new IRA, the method had been stopped while treating each and every investor in equal manner with tax concessions.(Chaturanga Samarawickrama)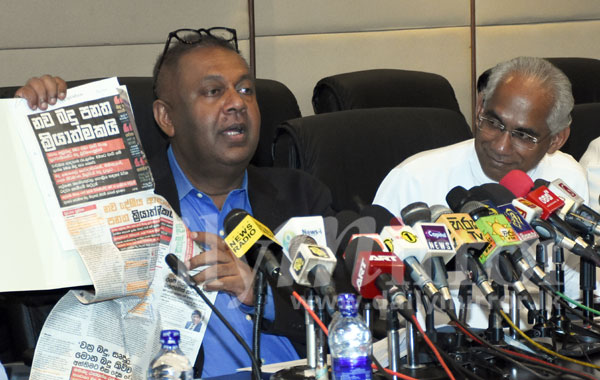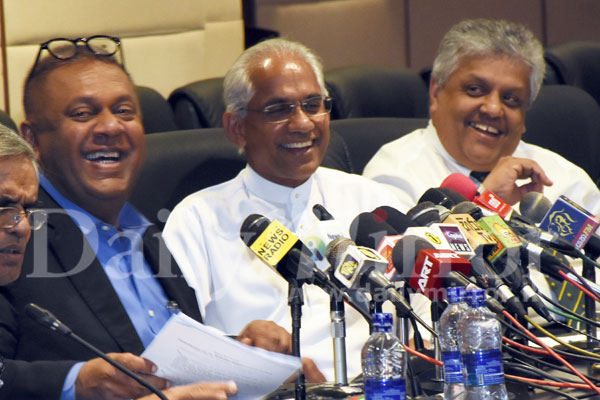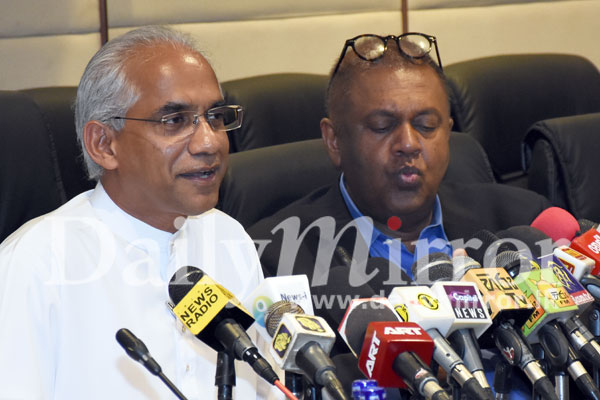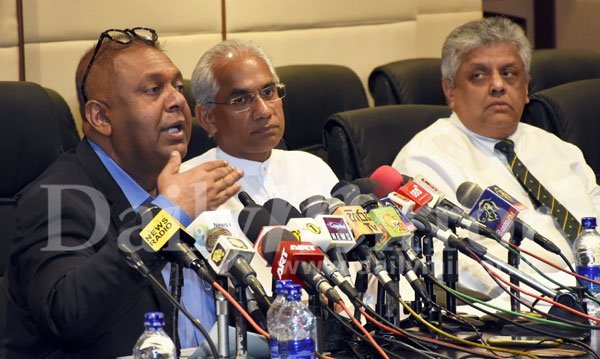 - Pix by Kushan Pathiraja