---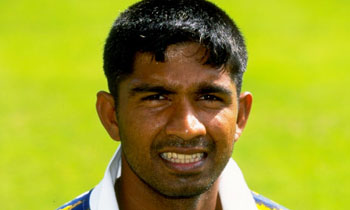 The national cricketers including 40 contracted players have called for an immediate inquiry intosome 'shocking' allegations made by former Sri Lankan cricketer and selector Pramodya Wickremasinghe about unnatural and mysterious match patterns, Sri Lanka Cricket (SLC) said today.
It said in a statement that the cricketers, in a petition signed by the cricketers including both captains Dinesh Chandimal and Upul Tharanga and sent to Sri Lanka Cricket (SLC), have drawn attention to what they say was shockingly disparaging and hurtful statements by Wickremasinghe to a private television station that tend to give the general public a suspicious impression about them.
"The players have drawn exception to Wickremasinghe's 'serious' allegations highlighting nine issues that unnatural and mysterious match patterns had occurred and rejected the allegations as totally baseless and untruthful," it said.
As such the cricketers have urged the SLC to initiate an immediate inquiry by summoning Wickremasinghe in fairness to their good names that have been slandered by such diabolic allegations and have further challenged Wickremasinghe to prove his allegations.