---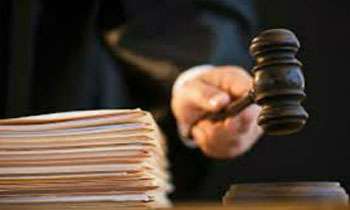 UPFA MP Wimal Weerawansa, found guilty of violating the Intellectual Property Act by publishing a book titled Naththa Wenuwata Aththa', was yesterday ordered by Colombo High Court Judge to pay JVP General Secretary Tilvin Silva Rs.10 million as compensation.
Mr. Silva had in his lawsuit filed on July 24, 2008, alleged that Mr. Weerawansa's book had included certain views and proposals presented to the executive committee of the JVP when Mr. Weeraswansa was still a member of the party.
The plaintiff had sought an injunction, preventing the book being printed, published and distributed.
Delivering the verdict, Commercial High Court Judge Ruwan Fernando said several sections in this book had violated the publication rights, economic rights and moral rights, which come under the Intellectual Property Act No.36 of 2003.
He also issued an order restraining Mr. Weerawansa from printing, publishing, selling and distributing the book titled 'Naththa Wenuwata Aththa'.
On an earlier occasion, former JVP leader Somawansa Amarasinghe, had filled a lawsuit against Mr. Weerawansa with regard to this book. But the court terminated the case proceedings after both parties agreed to settle the case. (Manopriya Gunasekera)