---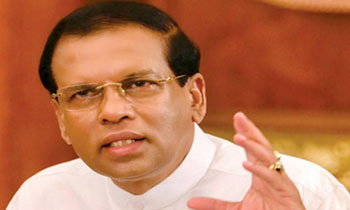 President Maithripala Sirisena is reported to have obtained Cabinet approval to scrap the Cabinet Committee on Economic Management (CCEM) headed by Prime Minister Ranil Wickremesinghe.
The President submitted a Cabinet paper seeking to abolish this committee.
The CCEM was appointed under the new government to take decisions on economic affairs.
However, the President proposed that only the Cabinet should decide on these matters to appoint Cabinet subcommittees to discuss special cases in relation to the economy rather than having a body like the CCEM.
Earlier, the President was critical of decisions taken by the CCEM. (Kelum Bandara)