---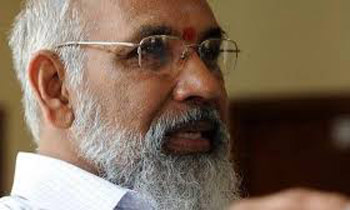 Northern Province Chief Minister C. V. Wigneswaran had appealed to the people to treat today (18) as 'A Day of Mourning' and observe three minutes silence in memory of those who lost their lives during the final stages of the war.
The commemoration week of the Northern Provincial Council (NPC) would conclude with a programme on the Vellamulliwaikkal beach in Mullaitivu.
The Chief Minister had also asked Tamils living in other parts of the world to engage in commemoration activities to coincide with the remembrance programme in Mulliwaikkal.
He had requested Tamils overseas to show their support for the programme in their own countries by observing three minutes silence at 9.30 am in honour of those that lost their lives on this day so many years ago and to call upon the government of Sri Lanka to expedite investigations into war-crimes allegations.
The notice further say that although Tamils are now living peacefully in the north, they still have bitter memories of the war and that the relations of those who died needed closure on what actually happened and justice should prevail.
Tomorrow's commemorative event was scheduled to take place at the War Memorial on the beach in Vellamulliwaikkal in Mullaitivu under the patronage of Chief Minister C. V. Wigneswaran. Several programmes have also been arranged by various politicians and organisations to mark the occasion. (Romesh Madushanka)