---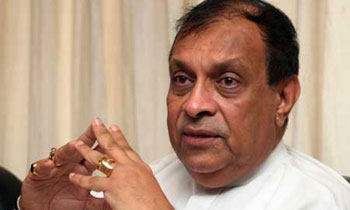 Speaker Karu Jayasuriya has convened a party leaders meeting on Tuesday to discuss the request made by several political parties to hold an emergency parliamentary meeting to table and debate the Presidential Commission of Inquiry (PCoI) report, a Source said yesterday.
He said the request for an early date was made by the SLFP, the MEP, the JVP and the joint opposition before Parliament's scheduled sittings on January 23.
"However, the decision to summon Parliament earlier than scheduled has to be taken by Prime Minister Ranil Wickremesinghe. The Speaker is has referred the requests to the Prime Minister," the source said.
Meanwhile, Minister Susil Premajayantha said when the PCoI report is tabled in Parliament it becomes a public document and can be subjected to a debate.
The Speaker has said that some members of the UNP had also consented to an early date to discuss and debate the report in Parliament. (Sandun A Jayasekera)