---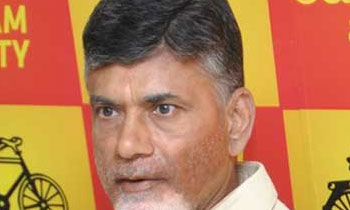 The Andhra Pradesh government seems to be jubilant with the grand reception accorded to Chief Minister N Chandrababu Naidu, during his recent two-day visit to Sri Lanka on the invitation of President Maithripala Sirisena, the Indian media reported.
He was invited by President Sirisena just to deliver a lecture on "Prosperity for all", but the reception was on par with the state visit of head of a country.
President was said to be highly commended with Naidu's achievements as Chief Minister of united Andhra Pradesh in fighting poverty and brining innovation close to the lives of the people. Naidu's team, including finance minister Yanamala Ramakrishnudu and Panchayat Raj minister C Ayyanna Patrudu, was received by as many as four Sri Lanka ministers at the airport. President Sirisena is contemplating to formulate poverty alleviation programmes in the country on the occasion of completing two years of his government, after restoration of democracy following putting an end to LTTE base.
Particularly he was impressed with Naidu's world bank aided `Velugu' project, by which women self-help groups were encouraged as a mass movement. President invited Naidu's team to his residence for dinner, in which Prime Minister, all cabinet ministers, provincial Chief Ministers, army chiefs, opposition leaders and senior officials were present. Naidu's team said to be surprised with the reception accorded to them by stopping traffic for their convey. On the next day, for his address on "Prosperity for All," President, Prime Minister, provincial governors and chief ministers, besides all prominent persons were present. The event was organised with a focus on economic development under-pinning poverty alleviation and innovation in line with the President's declaration that 2017 will be the "Year of poverty alleviation". Naidu spoke for 70 minutes with power point presentation. He was given standing ovation. President also arranged two helicopters to them to visit universities, important tourist destinations and other major achievements in the western parts of the country. (Telugu360)