---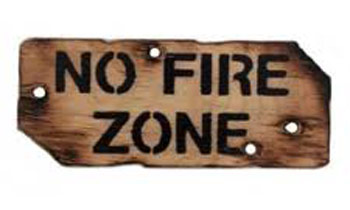 Activist Lena Hendry was on Thursday (23) fined RM10,000 (apprx 2200 US Dollar) in default one year's jail by a Malaysian magistrate's court for screening a documentary on the Sri Lankan civil war- No Fire Zone: The Killing Fields of Sri Lanka- without prior approval from the Film Censorship Board of Malaysia (LPF), NST Online reported.
Lena, 32, dressed in a red top and black jeans, looked at her friends and supporters in the public gallery in disbelief, when magistrate Mohd Rehan Mohd Aris, imposed the fine.
She was convicted of showing the documentary on Feb 21.
On March 10, last year, the same magistrate's court here acquitted and discharged Lena without having her defence called.
However, on Sept 21 the same year, the High Court overturned her acquittal and ordered her to enter defence.
Lena, a former programme coordinator for Pusat KOMAS, a human rights organisation, was charged on Sept 19, 2013 with screening a documentary titled "No Fire Zone: The Killing Fields of Sri Lanka" without approval from the Censorship Board.
She was accused of committing the offence at the Kuala Lumpur and Selangor Chinese Assembly Hall in Kuala Lumpur, at 9pm on July 3, 2013.
Deputy public prosecutors Muhammad Farith Muhammad Faizal and Nurakmal Farhan Aziz prosecuted while New Sin Yew and Joshua Tay, represented Lena.