---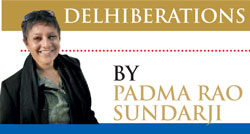 Last week and after days of mayhem and bloodshed, an arrest long overdue took place just 175 kilometres from India's capital New Delhi.

Thirty thousand armed police and special security forces had surrounded a fortress-like house and fought a pitched battle with those holed up inside. The police were at the 'ashram' to arrest Rampal Das, a self-proclaimed 'Godman', against whom there were non-bailable arrest warrants for a series of crimes including murder and sedition.

Rampal had dodged court appearances since 2010 and was now encsconced inside his huge house. He had surrounded himself with armed bodyguards -- among them former underground rebels and policemen -- who fired back at the police. Rampal and his thugs were also holding 15,000 followers as 'human shields' inside the fortress. When the police finally broke through and arrested the 'Godman', they found caches of arms, ammunition, petrol bombs and acid syringes. All in the name of divinity.
"Rampal is by no means the first and will certainly not be the last self-proclaimed divine messenger in India or anywhere in South Asia. No matter how much our economies and our rates of literacy grow, our penchant for dodgy 'devathas' seems limitless"

Rampal is by no means the first and will certainly not be the last self-proclaimed divine messenger in India or anywhere in South Asia. No matter how much our economies and our rates of literacy grow, our penchant for dodgy 'devathas' seems limitless.

Here's a recent list:
Seventy three-year-old Asaram Bapu was arrested for alleged sexual assault of a 16-year-old girl to 'exorcise her of evil spirits';
Swami Nithyananda was filmed cuddling an actress and arrested on charges of raping and then threatening her, but was later granted bail;
Ram Rahim Singh was accused of raping and murdering two of his followers and finally, there is the telegenic Baba Ramdev, an avowed supporter of the ruling BJP. He has been charged with tax evasion, land grabbing, stealing electricity and using human and animal bones in preparing so-called ayurvedic medicine. Ramdev, who is also a yoga guru, claims that he can 'cure' the 'disease of homosexuality' through the use of certain concoctions.

Rationalists all over South Asia have repeatedly tried to knock sense into our heads.

In 1960, Abraham Kovoor, a professor of botany from Kerala, who spent most of his life in Sri Lanka, retired from Thurston College, Colombo and set up the Ceylon Rationalist Association. Three years later, he announced a reward of SLR100,000 -- a lot of money those days -- for anyone who could perform miracles under strict monitoring. Declaring that the offer would remain open until his death, he invited soothsayers, saints and gurus to perform, among others, any of the following acts -- reading the serial number of a hidden currency note and producing an exact replica; standing still on burning coals for half a minute without developing blisters; materializing any object of Kovoor's choice from thin air; moving or bending a solid object; mind-reading an unknown person; making an amputated limb grow an inch through prayer, holy ash or any other powers; levitating; stopping his /her own heartbeat and breathing for thirty minutes underwater; walking on water and leaving the body in one place and showing up elsewhere; predicting a future event with 100% accuracy; speaking or understanding an unknown language; calling up a spirit or ghost to pose for a photo; escaping from a locked room; converting water into petrol or wine or converting wine into blood.

Kovoor extended his invitation to the entire firmament of star gurus of the time, from Satya Sai Baba to Acharya Rajneesh to Maharishi Mahesh Yogi, from Uri Geller, to Nelya Michailova to Jeane Dixon to Sybil Leek. He also invited 'professors' of astrology and palmistry to prove they were not fraudsters.
By the time Koovoor died in 1978, nobody had taken up the challenge.

Undeterred, B. Premanand, another well-known rationalist in Kerala, posted another, higher offer of INR100,000 for performing the same feats. A few tricksters checked in, but had to beat a hasty retreat when they were exposed.

In 2012, Professor Carlo Fonseka of the Sri Lankan Rationalist Association renewed Koovoor's challenge, now promising SLR1 million.
Even outside South Asia and among others, the California-based James Randi Education Foundation announced a reward of USD1 million for performing similar feats with credibility.

All these awards have been met with silence from God's own envoys. But are any of us mere mortals listening to the sound of that silence? Of course not. Millions of us continue to flock to anyone who claims to have a hotline to Him.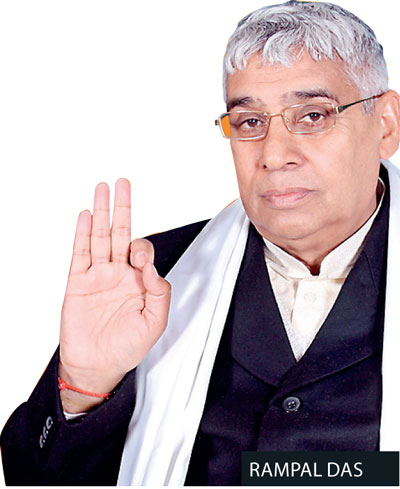 Then, there are the occasional divine signs too. In May 2001, there were reports of a monkey-like creature on the rampage in New Delhi. It supposedly roamed only at night, attacking people at random. Police even issued a 'sketch' and look-out warrants for a creature about four feet in height, covered in black hair, wearing a metal helmet and sporting three buttons on its chest. There was a sudden spurt in visitors to Hanuman temples.

India's Bigfoot disappeared as mysteriously as he came but not before he unleashed a thousand fables and fears across the Indian capital.
Then, statues of our Gods began to mysteriously 'drink' milk, causing near stampedes outside temples housing such figurines.

Heavenly harvests too, cause great excitement. Every now and then, a farmer discovers a gourd that looks like Ganesha, a tomato that has Lakshmi's face on it, a pumpkin with a knot on its 'head' that bears an uncanny resemblance to Shiva's matted hair. Millions rush to these venerated vegetables bearing incense, coconuts in acts of blind faith.

Psycho-analysts point to the perfectly natural human desire to ease mental worries by seeking solace in spirituality. Indeed, not every guru is a charlatan. For all his 'trance-dancing' sessions and his 'free love' philosophy, Osho Rajneesh held humorous lectures and conducted sessions of meditation. But he never ambled across lakes or plucked wristwatches out of thin air.

Sri Sri Ravi Shankar too, is one spiritual guru whose popularity extends beyond the walls of his own ashram. He makes no lofty and cruel promises to the terminally-ill or the grievously-injured, his meditation and breathing programmes are of universal, 'secular' appeal, and the well-liked spiritual leader often travels round the world to mediate in international disputes.

Across the subcontinent, South Asians seek peace of mind in 'living Gods'. No harm in it till the poorest of the poor and the illiterate, the under-educated and innocent children, fall victim to charlatans.

In the fierce fighting in India last week, five woman-followers of Rampal Das and one infant were killed. Who accounts for them? Will there ever be a 'Godman' born, who by a flick of his hand, can reverse such tragedies?