---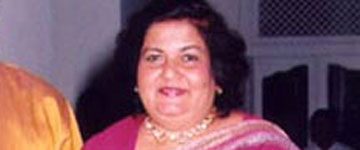 Former Ceylinco Chairman Lalith Kothelawala's wife Sicille Kotelawala was arrested by the Immigration and Emigration Department officials at the Bandaranaike International Airport this afternoon on her arrival from Dubai.
Immigration and Emigration Controller General M.N. Ranasinghe said she was handed over to the CID.
Despite the fact that she was to be taken to the CID headquarters she has informed the CID that she was unwell. Therefore she was taken to a private hospital in an ambulance.
The airport official said that a Britain doctor and a lawyer accompanied her. "She is under police protection," the source said.
Ms. Kothelawala, a Director of the Golden Key Credit Card Company, left the country following the company's collapse. Mt. Lavinia Magistrate issued an open warrant to arrest her in 2009. (Darshana Sanjeewa)