---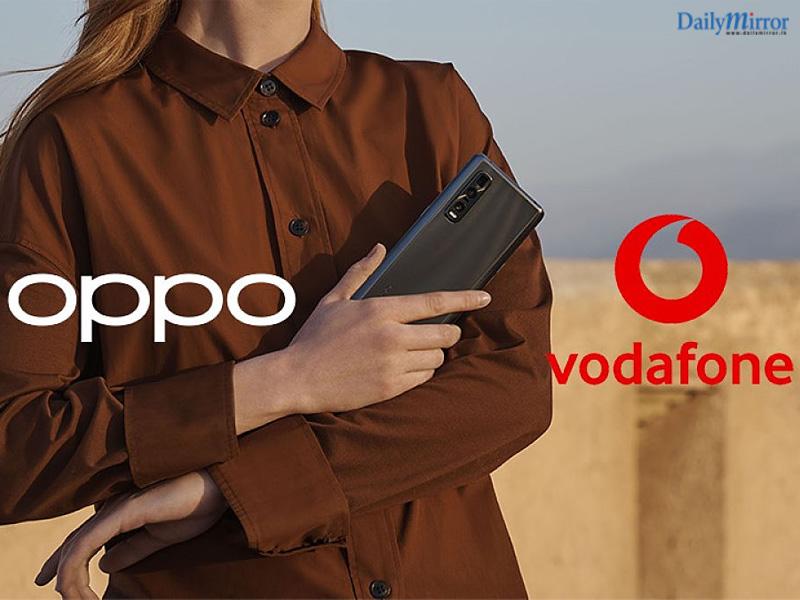 •

OPPO will first enter Vodafone's European markets, including Germany, United Kingdom, Spain, Portugal, Romania, Turkey and the Netherlands, progressively rolling out across Vodafone channels
•

Vodafone customers will benefit from a broad range of OPPO's products from entry-level to state-of-the-art flagship products, including both 4G and 5G smartphones
•

Partnership agreement will enable OPPO and Vodafone to accelerate 5G adoption and expand availability of OPPO products to more Vodafone markets and customers.
OPPO and Vodafone today announced a comprehensive partnership agreement that will bring a broad range of OPPO's smartphones to Vodafone's European markets starting from May 2020.
As a leading smartphone brand with an innovative product portfolio, advanced 5G technology know-how, and annual handset shipmentsof more than 100 million, OPPO is a natural partner for Vodafone's leading gigabit network. The collaboration between the two companies will give consumers more choice and accelerate 5G adoption across Vodafone's international markets.
OPPO's broad range of productswill be made available across Vodafone's retail and online channels, spanning value-for-money handsets to industry-leading 5G flagship smartphones including the OPPO A series, Reno series and Find X series.
In the first phase of cooperation, Vodafone will introduce OPPO products acrossret ail channels in Germany, United Kingdom, Spain, Portugal, Romania,Turkey and the Netherlands. The two companies will jointly develop their global partnership, working together to expand the future availability ofthe OPPO range across Vodafone's markets
Alen Wu, Vice President and President of Global Sales, OPPO said: "OPPO is confident that our industry-leading products and technologies will enable Vodafone to win new opportunities in the 5G era. Vodafone's vision that 'we connect for a better future' aligns with OPPO's value of 'Benfen' – to do the right thing and provide real value to customers. OPPO looks forward to solidifying a long-term win-win relationship with Vodafone to create a better future for our customers in the 5G era."
Ahmed Essam, Vodafone Group Chief Commercial Operations and Strategy Officer, said: "The combination of OPPO's state-of-the-art devices and Vodafone's leading networkwill give our customers greater choice with the full potential of 5G. Vodafone'spartnership with OPPO brings together their attractive product portfolio with our growing strengthin 5G to our markets across Europe and beyond."
OPPO predominantly manufactures its products in-house and most of its manufacturing facilities have resumed normal operation, ensuring that even during the Coronavirus outbreak period, OPPO can continue to provide products to Vodafone and ensure business continuity. While physical retail is currently constrained, both companies willdevelop online sales channels and ensure continued support for customers. OPPO will also closely work with Vodafone to ensure the continued safety of employees and customers as restrictions at retail are lifted.
OPPO's series of products will be rolled out from May through Vodafone in Germany, the United Kingdom, Spain, Portugal,Romania, Turkey and the Netherlands. Further announcements will be made by OPPO and Vodafone about product availability in other countries.