---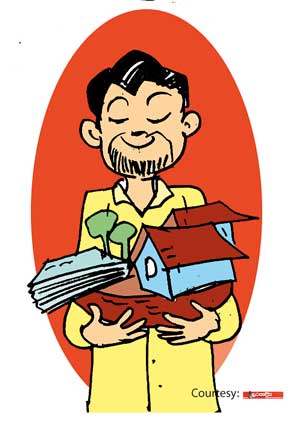 Assets accumulated by a lay custodian of a prominent shrine have come under the scrutiny of law authorities probing corruption.

Investigations are mainly centred on high-end hotel complex coming up at a certain 'Deniya' and a mansion under construction in a 'Wella' area, they say.

All fixtures, accoutrements and furnishings including tiles for the swimming pool for the mansion have been imported from Malaysia. Police sleuths have also quizzed him at length regarding the mystery shrouding the loss of gold items valued at Rs.580 million, offered to the shrine by devotees.