---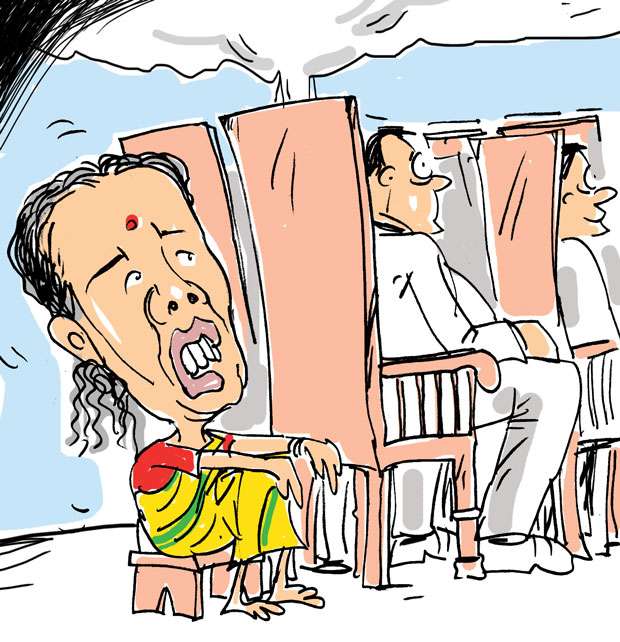 Kala Madam from the North who got into hot water by publicly yearning for the return of the Tigers had to face yet another predicament the other day, they say.

This happened at a public meeting held to mark the opening of a new law court in Kilinochchi.

Kala Madam well ahead of the function which was to be attended by a dozen of distinguished guests including the top team member for justice and the chief of the apex judiciary, had asked the organizers to reserve a seat for her in the front row itself and to include a special talk by her as an important item in the agenda of the function.

However, the organizers had told Kala Madam who is incidentally involved in a legal issue as well, that there was no possibility for accommodating her in the front row. Undeterred she had made the request to the top team member for justice, but the latter's request to the organizers on behalf of Kala Madam had too failed to get a positive response.

So, Kala Madam had to sulk in a back seat on the stage throughout the proceedings, they say.