---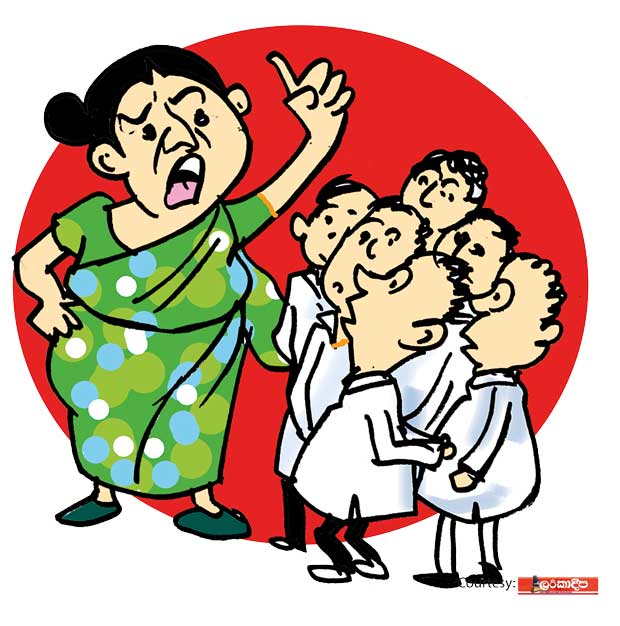 A prospective mayor of a big city who had summoned the elected members of her party for a meeting at the official residence of a very high political authority the other day had taken the latter by surprise with an unusual imperious manner, they say.

"It was obvious that the lady wanted to put all of us on notice, "one candidate remarked while another complained that she had begun bossing them about even before assuming the duties of her office.
Addressing the elected members, she had told them: "Remember that you can't play about with me! I propose to give each member Rs.2 million for development work in your respective wards. You will have to do the work or get out!"

Later the members had in hushed tones shared their wonderment at the change that had come over the onetime sweet soft-spoken lady, they say.