---
A political bigwig from the South is reportedly distributing the Samurdhi relief among his own selectees, ignoring the list of the eligible beneficiaries.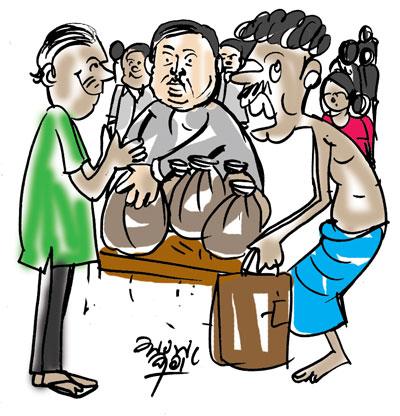 The distribution of Samurdhi relief is normally done on the basis of recipients selected according to a recognized procedure. However, this politico is said to be distributing this relief among his constituents he himself had selected deviating from the proper official procedure.

The arbitrary action by the politico had deprived the genuine Samurdhi recipients, who have been duly selected as deserving this benefit, they say.