---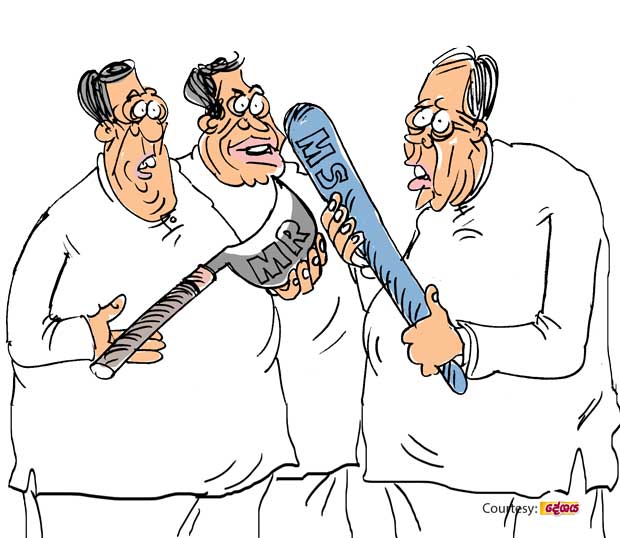 Yet another serious bid to solder together the JO and the pro-Compassionate One faction is being made behind the scenes these days, they say.

A group including John the Silent, Boralugoda scion and the former Betel leaf secretarial one held council inside an inner chamber of a Ministry for several hours to work out an unerring plan this time round, they say.

A pro-Maitri one from Rajarata and an ambitious one from the deep South came in for their severe flak, who, they agreed, were the villains of the piece. They also blamed the gabby JO one from szGampaha for throwing spanners into the works from time to time.

The plan drawn up by the group to save the Blue party is expected to be announced shortly, they say.