---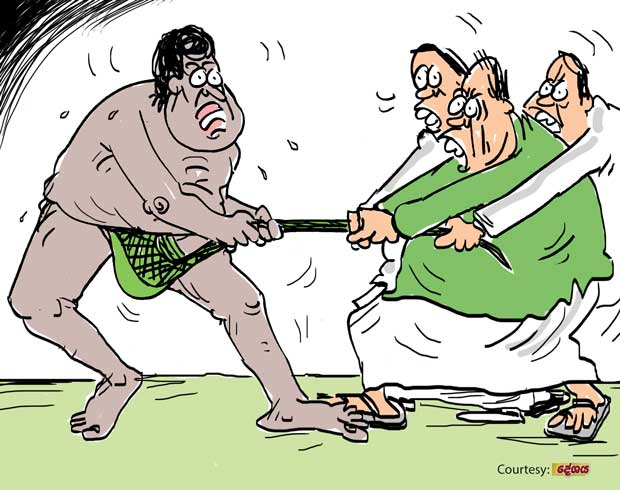 Several Green stalwarts are said to be pressing that the Bondman now sans a portfolio be stripped of his party title as well.

A wearer of a deputy mantle in the party, the livewire behind this move, is set to take up the matter with the Green leader on his return home from the foreign visit.

Meanwhile, the Bondman has come in for further flak for his alleged underhand moves to build a power base as the leader of the backbenchers.

Given the Bondman's fall from grace on all fronts, the title he is currently holding in the party is likely to be offered to an elderly senior at the party's forthcoming national convention to be held in the gem city, they say.