---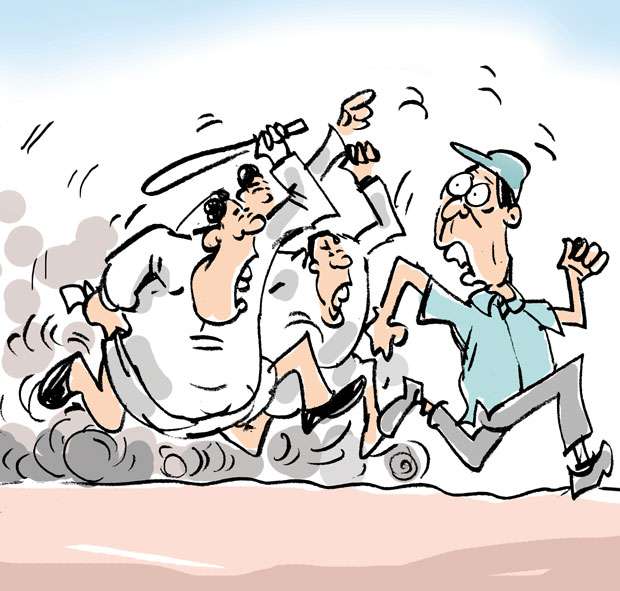 A coordinating secretary of a political bigwig who attended a recent party conference in Kandy had to make a dash for safety when a group of party activists set upon him the moment he made his appearance there.

The party's district high-ups were finalizing the arrangements regarding a planned massive protest when the coordinating secretary arrived there to attend the conference only to receive the unexpected hostile reception from the participants.

The party activists had been nursing a grudge against this secretary, an arrogant person, as he had made it a practice to prevent them from meeting the political bigwig by giving some excuse or other. And they had been waiting for a chance to teach the man a good lesson, they say.