---
A Green top team member hailing from the city itself had received an important call from the palace the other day.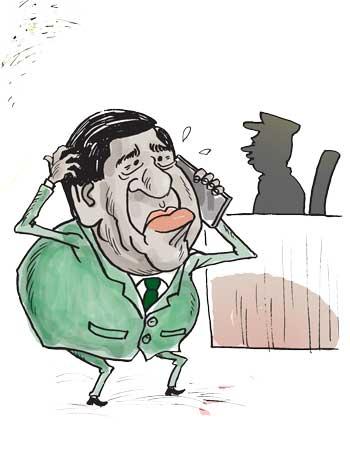 The call was a warning not to summon the intelligence sleuths before the select committee probing the Easter Sunday tragedy for questioning in the presence of media personnel.

The caller had explained that the palace was averse to ferreting out "unnecessary sensitive information", particularly doing so, before video cameras for airing live.

The warning from the palace had carried a hint that defying the instructions conveyed could mean the sudden termination of the ongoing session of the august assembly, they say.