---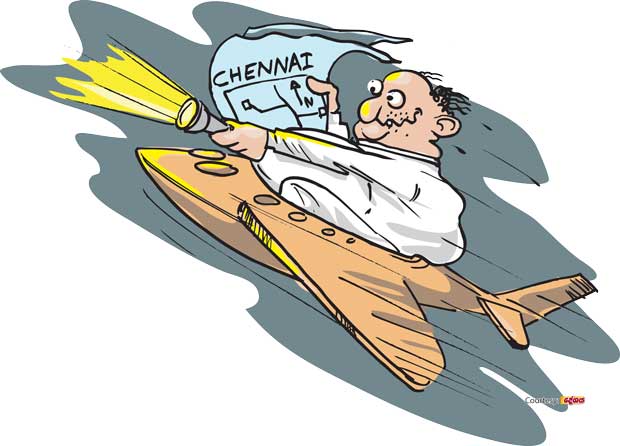 Believe it or not! A yahapalanaya purohita had made it a practice to make a round-trip to a destination in a neighboring country once a month for the past several months in a row just for a night-out!
Diplomatic sources have been mystified when it had come to light that this purohita hailing from a district bordering Wilpattu used to enplane for one particular destination in an evening and would fly back home the following day, once a month.

The purohita had failed to inform the authorities both here and in the host country about this shuttle trip despite using a diplomatic passport for the purpose which a government source described as a serious breach of diplomatic protocol.

The same source said a special investigation had already been launched into the mysterious round-trip overseas made by the purohita on a regular basis keeping authorities in both countries in the dark.

"The investigation will help unearth the reason for this unusual regular trip," he added.