---
A former purohita, this vociferous Diyawanna member was found highly excited and buoyant over the big event – Paada yathra, when a chief purohita met him in a town in the West the other day.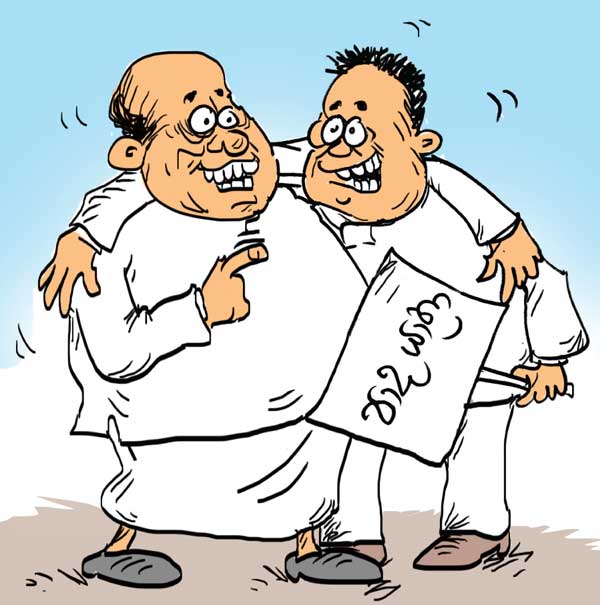 Niceties over, the former purohita who is in and out of probe commissions and Police investigation divisions these days had come down to brass tacks in a heart to heart that ensued.

"Whatever we may say in public, we have to face the stark reality that we are doomed if the two factions fail to unite," the former purohita confided in the chief purohita.

"That's true. We are really engaged in politicking. Let us mark time for the present…" the chief purohita said caressing his fast balding head.

"What really bothers us is this continuing harassment," replied the former purohita. "But what to do? We will mark time until the opportune time comes. There will be a change for the better for us after August, they say. Things are expected to turn much better after January. Until then, please don't take seriously what we say in public. We too will treat what you people also say in the same spirit."