---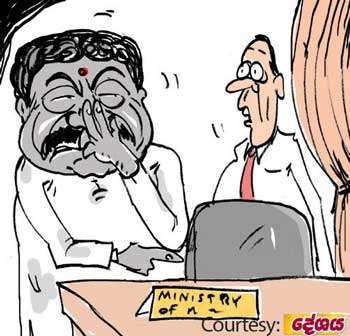 The King Rooster from the estate domain who had to go through a bad patch without the high office was a beneficiary of the sudden regime change.

The powers that be, wise to the politics of the estate domain offered him the portfolio he long coveted, which had greatly appreciated in value being the one earlier held by his arch-rival in the estate sector.

Later, the King Rooster who happily assumed duties in his new office, addressed his Ministry Secretary: "I detest whatever my predecessor laid his hands on. I don't like to sit at his desk nor touch even the phone he used. Get rid of everything he used and bring in new things for me. Remember I don't want to use the car he used either. I want a new vehicle."

"But he was using a brand new expensive car, Sir," the Secretary replied.

The King Rooster immediately waved off the implied suggestion.

"Nothing doing!" he told the Secretary. "I want a new car!"

The Secretary is busy procuring new furniture and new office items for the new boss these days, they say.