---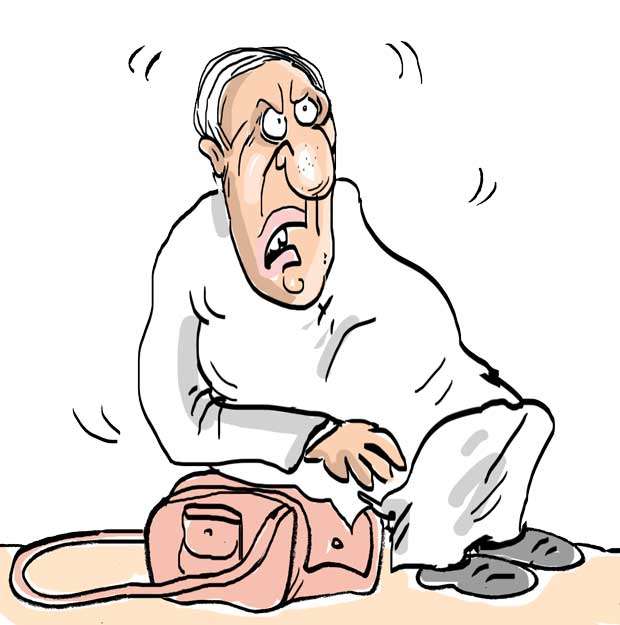 An elderly opposition high-up had long planned to enjoy a long vacation in the November -December period in London.

In fact, he had planned a detailed itinerary which included visits to friends and a fund-raising programme and to cap it with a shopping spree.
However, the political crisis that broke out unexpectedly had sent all his meticulously laid plans haywire and this has plunged the man into an ugly sulk these days, they say.

Price of his prized buy is a secret!

The purohita of appochchi fame hailing from a distant district the other day paid an official visit to Austria.

A two-day seminar he attended over, he had headed for the neighbouring country, Switzerland instead of getting back home.

After checking in to a five star- hotel in Switzerland, he had lost no time going around the Swiss wristwatch shops along with a friend.

It was, in fact, in a bid to realize a life-long cherished dream that he had gone on this shopping spree: to buy a Rolex wristwatch from a shop in the country of its origin!

So, he had at the end of the day bought the prized wristwatch. However, he has decided to keep its price a dead secret, they say.
Selfies, only things remaining from their visits!

When tensions were rising and controversies were raging with no solution to the unprecedented political crisis in sight, the political party leaders of the Green-led alliance had arrived at the main secretariat for another round of talks the other day.

Once at the secretariat, the party leaders, pending the call to the roundtable, were enjoying a chit-chat, when the party leader hailing from Wilpattu area interposed:

"Take it from me we have come here today too for talks destined to come to nothing. Let us in the meantime, do something that will last for a long time!"

"What is your idea?" the other leaders inquired.

"I'll show it. Come this way…. Okay! Now stand in a row!"

Then the Vilpattu politico began taking selfies including them one by one.

Presently they were called in and they sat down to talks which ended in smoke!

Later, the Wilpattu politico addressed them: "Didn't I say it?" He continued: "What remains from this visit today are only the selfies taken by me!"
What the Wilpattu politico said turned prophetic when later his photos hit big in social media!