---
As a senior politician in the Sri Lanka Freedom Party (SLFP) Kalutara District Parliamentarian Kumara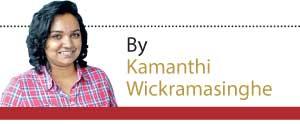 Welgama had been a loyal supporter for decades. But during the previous general election he formed a new political party and contested the election under the Samagi Jana Balawegaya ticket. However, he now feels that SLFP leaders are misusing the Party and therefore an alternative political movement is needed to gather all leftist politicians under one wing.
In an interview with the Daily Mirror Welgama said that the new movement will follow the Bandaranaike principles and that there has to be a strong voice to critique certain steps taken by the present government.
Excerpts :
It will not be a 100% Sinhala only movement
None of the seniors in the SLFP have a say anymore
Military officials don't know to run a country
I'm not aiming at anything, but have time to take the lead and work for the country
The common man who voted for this govt. is not happy about it today
In fact I was one of the first people who asked the public not to vote for Gotabaya Rajapaksa

Q Tell us about this new movement and its purpose.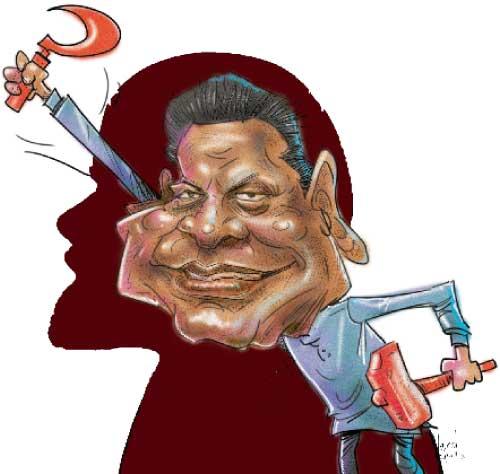 It is called 'Api Sri Lanka', a movement for leftist politicians, basically an alternative political force because there's no place for the leftists to gather. They don't like the United National Party. Therefore this movement is a place for leftist politicians who are critical of certain steps taken by this government.
Q But would people vote for alternative political parties when mainstream parties are still popular?
Even the LSSP is an alternative party. The present Government is not doing a solid job. Besides the former President Maithripala Sirisena and General Secretary of SLFP Dayasiri Jayasekara only want power and positions, so that they can get prominent portfolios. Therefore we thought we should have a good alternative political party that can show people what this Government is doing. Even the common man who voted for this Government is not happy about it today. In fact I was one of the first people who asked the public not to vote for Gotabaya Rajapaksa as he would have a military government. As a senior politician who has been in Parliament for the past 27 years I saw this coming quite early. Since Sirisena became unpopular with the people they wanted to vote against him. At this point I'm putting the country before self. If I had been with the Pohottuwa faction I would have gotten a good portfolio. But this is the time we should work for the country.
Q Now that there are many alternative political parties what strategies would you implement to reach out to the public?
We can decide on that later. Right now we want people who support leftist ideologies to join this movement, irrespective of age or gender. I didn't have an option, but to join the Samagi Jana Balawegaya during the previous election, but I didn't join the UNP. But there has to be someone who can raise the voice and for that we need to have the left movement together.
Q This is the first government to win with a Sinhala majority. Is this movement also going to go with Sinhala voters or support multiethnic and multireligious ideologies as well?
We have to be fair by people. We are all Sri Lankans and I don't say that it's a 100% Sinhala only movement. It's true that Sinhala people are a majority, but we are all human beings. We have been working together from the times of our ancestors and we need to continue working together.
Q Will it also be following the Bandaranaike principles like the SLFP or would there be a change in the party constitution?
It will follow the Bandaranaike principles because it is these principles that run in our blood. We are strong SLFPers. However the present situation is very bad. Retired military officials are being appointed to higher positions and it is a very dangerous situation. They will try to control the media and show their power. But they can't do that because we have to be fair by the people. This is not a Rajapaksa country. It can't be the Rajapaksas always and you can't have a Rajapaksa controlled kingdom in the country. See what happened to Mahinda Rajapaksa. Nobody goes behind him anymore. He became a Prime Minister with no power. None of the seniors in the SLFP have a say anymore.
Q Left movements such as the JVP became unpopular following insurrections. So how will this left movement be different from them?
The JVP became popular even after the insurrections. That's why they got 40 odd seats. They became unpopular when people found out that they had joined hands with the UNP. The SLFP is a common man's party. The Pohottuwa is becoming unpopular. Therefore there has to be a movement to gather all these people.
Q If you are going to form an alliance would that be with SJB or UNP?
I'm not going to comment on that right now. But we have to form a good organization and get ideas from people. We need to give space for youngsters. I'm not aiming at anything, but have time to take the lead and work for the country.
Q You have been one of the members who have been loyal to your party and not changed sides to get benefits. What have you gained from being loyal to your party?
I come from a good family background and I went to S. Thomas' College, Mt. Lavinia, that produced four Prime Ministers to this country. This is not to say that I'm 100% correct as I have my own weaknesses, but I have worked for the benefit of the country. Now it's time for the next generation to take the mantle forward; not old people or military personnel. Military officials only know to do one thing, but they don't know to run the country. On the other hand if you're a person contesting the presidential election you should at least be a Pradeshiya Sabha member. If you don't have at least that qualification you cannot run a country.