---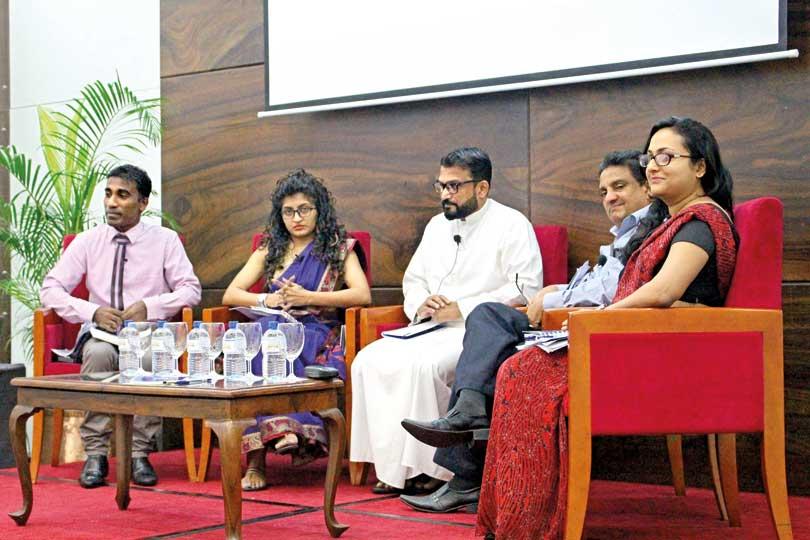 Those who participated in the TRSL conducted conference were Manjula Gajanayake (Moderator), Shadisa Dharmaprema, Tharaka Balasooriya and M. M. Mohamed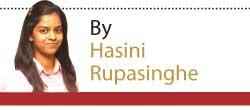 Asset Declaration is a powerful tool to enhance transparency and integrity of public administration and people's representatives. Usually, asset declaration regimes identify illicit enrichment and other related wrongdoings by monitoring wealth variations of politicians and civil servants. These laws require that key Government officials regularly disclose precise information about their assets, sources of income, liabilities, as well as interests. To be used effectively as an anti-corruption tool, content review of assets declaration should be conducted by an independent and autonomous government body. A country with an effective asset declaration regime is a country where there is public trust and accountability of rulers.
Sri Lankan legislature passed the Declaration of Assets and Liabilities Law in 1975 to which amendments were made in 1985 and 1988. However, to a large extent, the law remains dormant and restricted to paper. Attempts have been made by the Election Commission and other independent organizations such as the Transparency International Sri Lanka (TISL) to enforce the law and bring about legal reform to outdated provisions such as those in respect of penalties for offences. Yet, the lack of citizen participation and political will have resulted in only a slow progress in building a strong asset declaration regime in Sri Lanka. Nevertheless, in a country and political climate where citizens have lost confidence in governance and corruption is an everyday occurring, enforcing the legal framework on asset declaration and raising public awareness on the legal obligations of top government officials to declare their assets and liabilities is vital.
Bearing this in mind, the TRSL held a public discussion with the participation of a few resourceful personnel to discuss the importance of the declaring one's assets and liabilities. A key aspect of the discussion was the National Action Plan on Anti-Corruption launched by the Commission to Investigate Allegations of Bribery and Corruption wherein an online asset declaration portal has been proposed.
Objectives
Shadisa Dharmaprema, (Assistant Analyst at Verité Research Centre and also affiliated to Manthri.lk) explained how asset declaration is a big step towards transparency and accountability. Once candidates are elected and they assume office, a big gap is created between the elected and the people of the electorate. Dharmaprema stated that declaration of one's assets and liabilities is aimed at bridging that gap and instilling confidence in voters about the people they elect.
Legal framework
Based on the Declaration of Assets and Liabilities Law, No. 01 of 1975, Attorney at Law Maheshi Herath, (Manager: Research and Policy of TISL) explained that the obligation to declare assets and liabilities fall upon the high-ranking officials of the executive, legislative and judicial branches of the government. She stated that the latest amendment to the Law in 1988 has expanded the class of persons subjected to this obligation to include candidates nominated for upcoming elections, executives of trade union organizations and even proprietors and editors of newspapers. Under the Law, assets and liabilities include moveable and immoveable property owned by the declarant in whole or in part, any property in which the declarant has a beneficial interest and any property acquired in the name of his spouse and child, both within and outside Sri Lanka. As it was elaborated by Herath, the law requires persons to which the law applies, to declare such assets and liabilities within 3 months of the date of such appointment or becomes a person to whom the law applies.
Former Deputy Commissioner of Elections M. M. Mohamed stated that, because the Law is not taken seriously by those to whom it applies, elected candidates are made to oblige the law and declare their assets and liabilities by , their names are delayed from being gazette.
Publicizing
Mohamed pointed out that under the Sri Lankan legal framework, although ministers and other officials must submit declaration of their assets and liabilities, under Article 8(1) of the Act, it is required that the secrecy of such declarations are prevailed. However, Mohamed stated that the Elections Commission has some discretion to make regulations that can go beyond the existing statutory framework in order to enforce the law. He recalled the how a circular was issued in 1992 under which those who had a sincere interest in knowing the particulars of declared assets, could pay a relatively high price and peruse it, and even obtain a photocopy for a price. However, presently, whilst any person has the right to get a certified copy of an asset declaration, if you show any other person what you request, you are liable to a two thousand rupee fine and/or two years rigorous imprisonment. His opinion was that archaic secret provisions such as Art. 8(1) need to be removed through legislative amendment if transparency and accountability of Ministers need to be improved.
Right to Information
Maheshi Herath, responding to a question from the gathering as to whether the constitutional right to information overrides the confidentiality provision in the Asset and Liabilities Declaration Law, stated that it boils down to a balancing of interests between the public welfare and privacy of the declarants. She however opined that the Right to Information (RTI) Act and the constitutionally recognized right works towards mitigating the stringency of the Asset and Liabilities Declaration Law. The TRSL made a public interest RTI request for the asset declarations of the President and the Prime Minister on the very day of the enforcement of the RTI Act. In December last year, the RTI Commission issued a landmark decision by ordering the he Presidential Secretariat to disclose the declaration of assets & liabilities of Ranil Wickremesinghe in his role as Prime Minister for 2015 and 2016. As noted by Herath, here, the Commission weighed the competing interests of the importance of the information being available in the public domain and the right to confidentiality of the Prime Minister, and held that the former interest outweighs the latter.
Practical issues
Justifying the guarantees of confidentiality in the asset declaration regime in Sri Lanka, Minister Tharaka Balasooriya, one of the few minister to have voluntarily declared their assets and liabilities, opined that it is not practical to release declarations to the public domain without any check or safeguard. Declarants can be at the risk of being thieved and can face other practical difficulties in having details regarding one's assets being in the public. He pointed out that there can also be conflicting regulations and policies of private institutions and companies against the exposure of certain assets and liabilities as encountered in the process of declaring his wife's assets.
The Minister suggested that there must be an independent institution that is resourceful enough to maintain confidentiality of declared assets and liabilities and can analyse the percentages of their increase and thereby determine whether there is anything unusual that gives rise to suspicions of corruption or lack of accountability. This system must be able to withhold sensitive information like tax number and account details and only publicize indications like percentages for the knowledge of the public. Herath added that the public can be given time to get accustomed to using such a portal and it can be programmed to identify 'red flag' cases which require verification. However, she mentioned the importance of passing and enforcing data protection laws alongside implementation of these measures.
Duty on public officials
Minister of Parliament Prof. Ashu Marasinghe contributed to the discussion by bringing to light the fact that most public officials are also deeply involved in corruption. He stated that there are public officers especially in the customs who earn close to a million rupees a month through bribes. Therefore, it is not only candidates and ministers who must be required to declare their assets and liabilities under the law, but also other public officials.
He also pointed out that the existing form that needs to be filled when declaring assets is very complicated and the process if very cumbersome, which is a disincentive to those who are willing to declare their assets and liabilities
---
Proposed Asset Declaration Online System
The current National Action Plan on Anti-Corruption launched by the Commission to Investigate Allegations of Bribery and corruption on March 18th of this year proposes the establishment of an online asset declaration portal. This seeks to solve longstanding key issues in the assets and liabilities law in Sri Lanka: the secrecy provisions that prevent public scrutiny of assets and liabilities and the challenges surrounding the monitoring and verification of such declarations under a paper-based system. The portal seeks to establish an effective asset declaration system to ease submissionVerification and public access. This is to be completed by the 31st of August 2019.
Transparency International Sri Lanka suggests that practical timelines are put in place to implement the system, adequate support be rendered for declarants to understand the law and the online system, and robust data protection laws be effectively implemented so that declarants are confident that their confidential information is preserved.
---